Results
A network representation for PID classification. The image contains links to fact files for diseases in the ImmunoDeficiency Resource.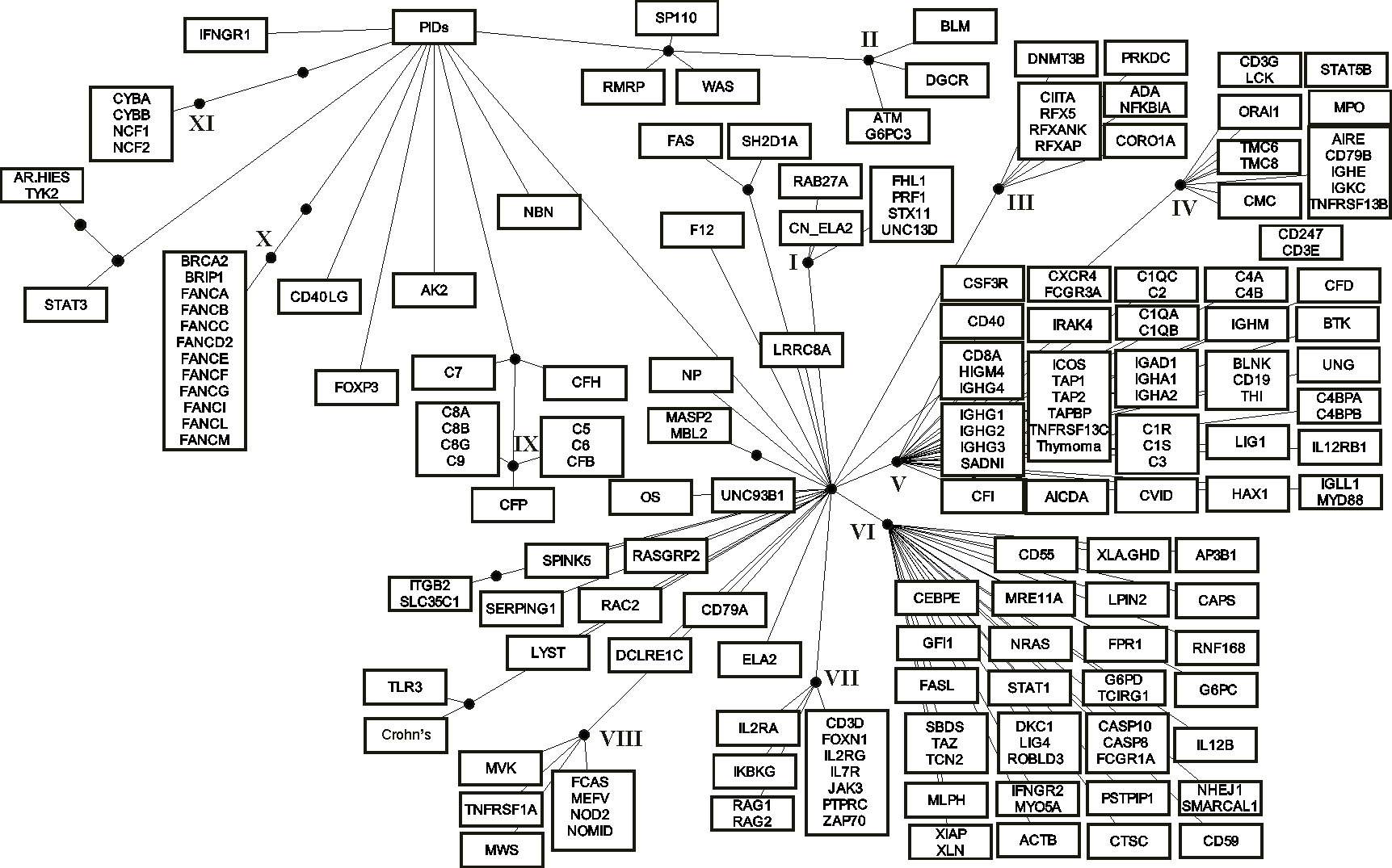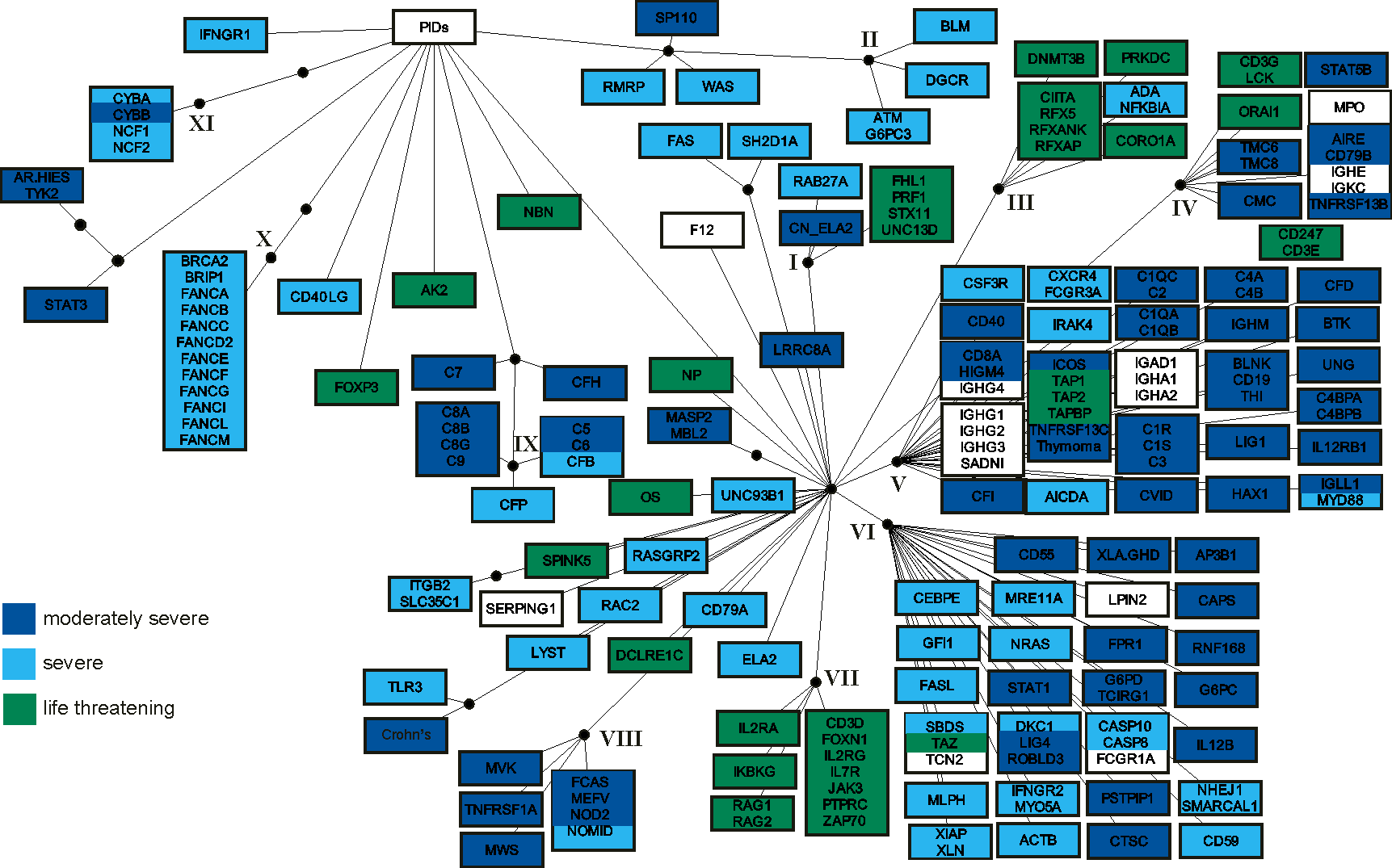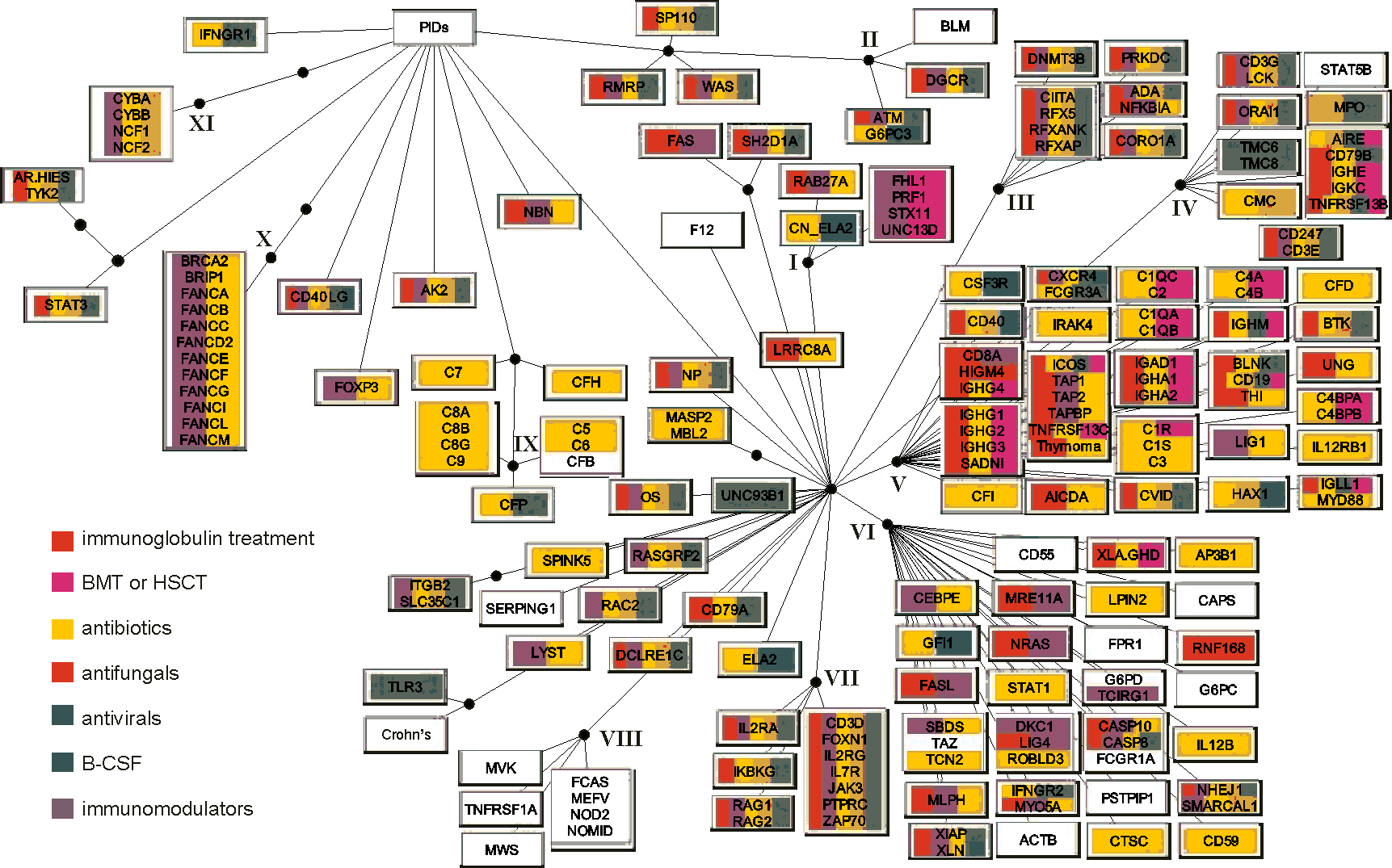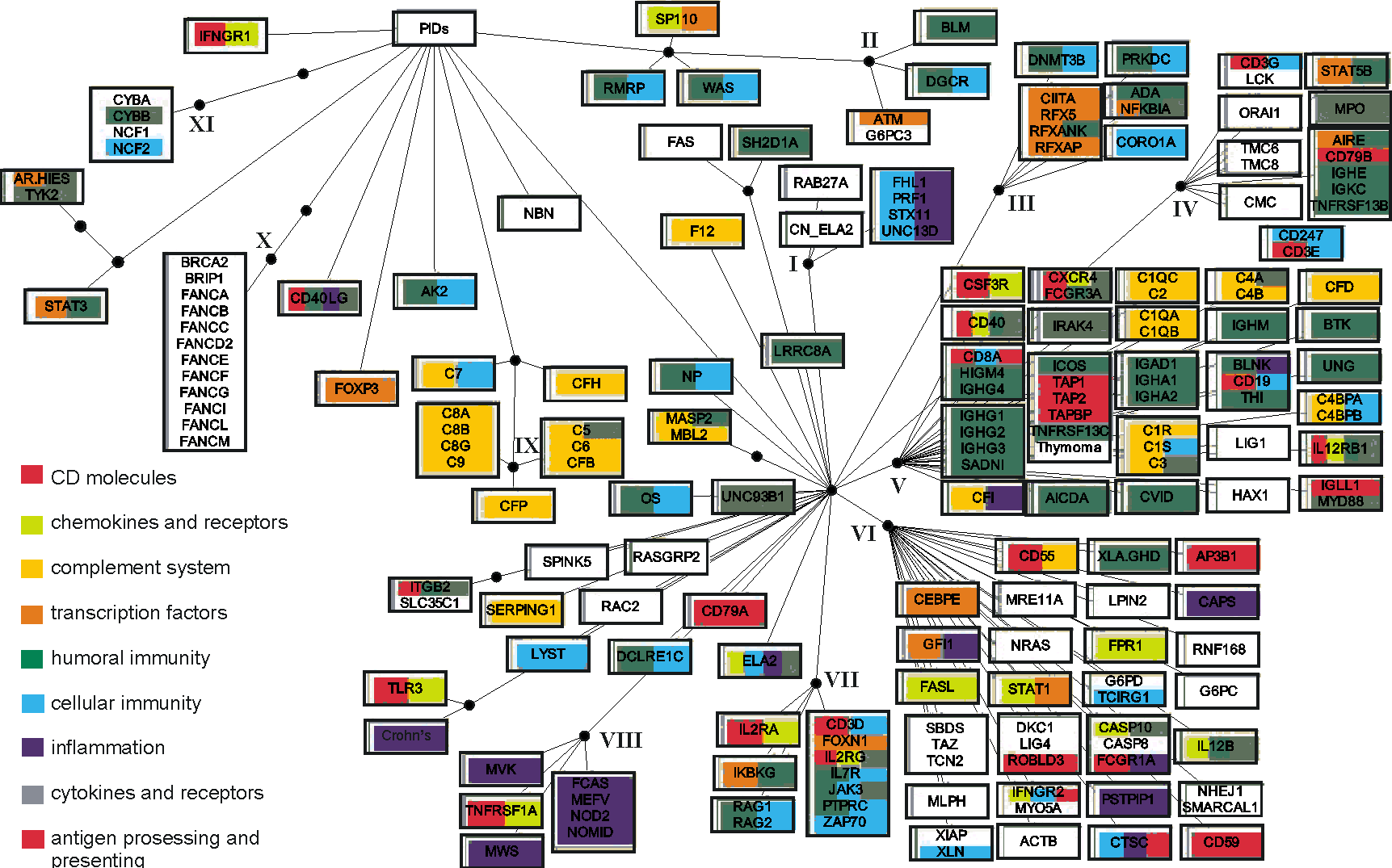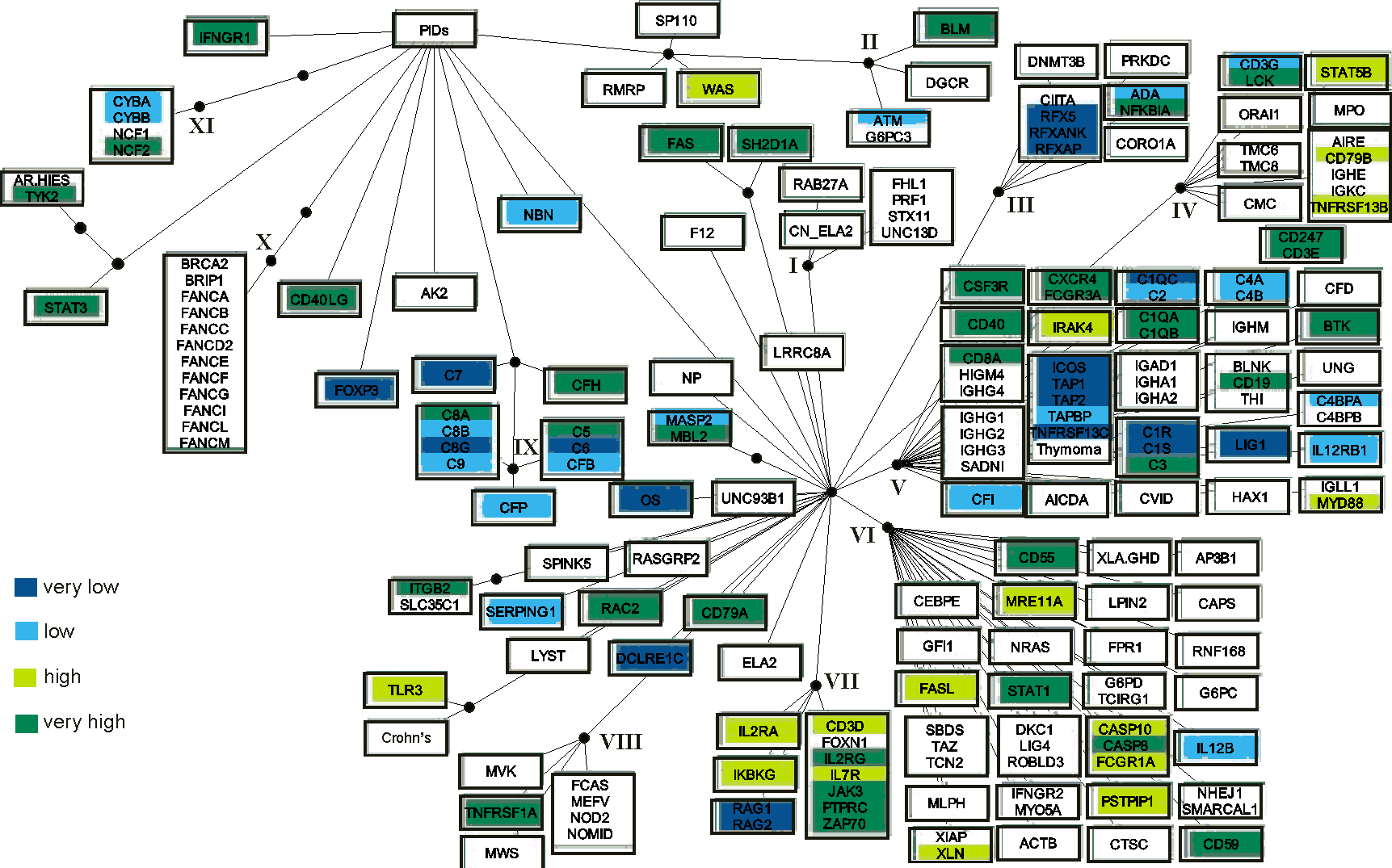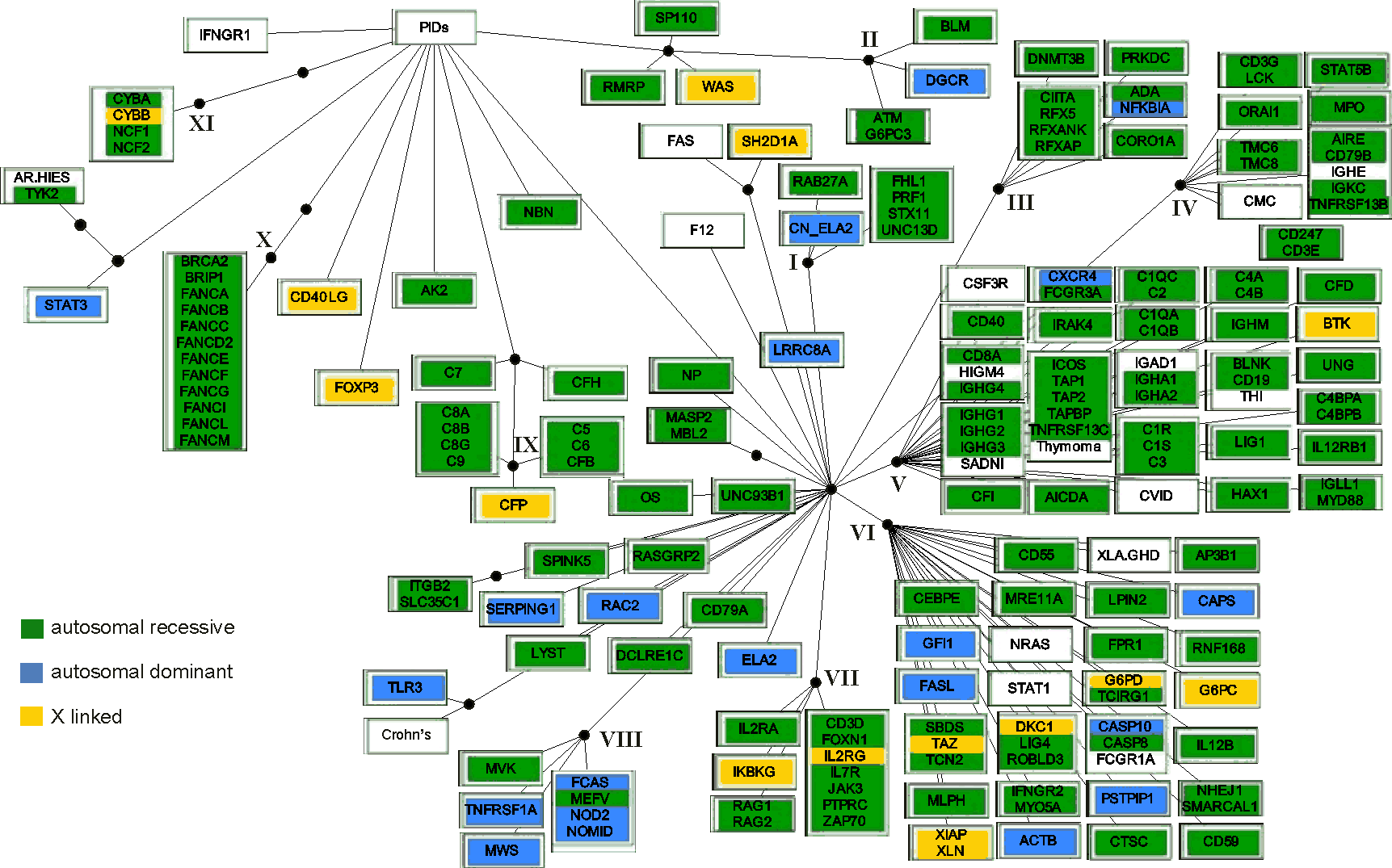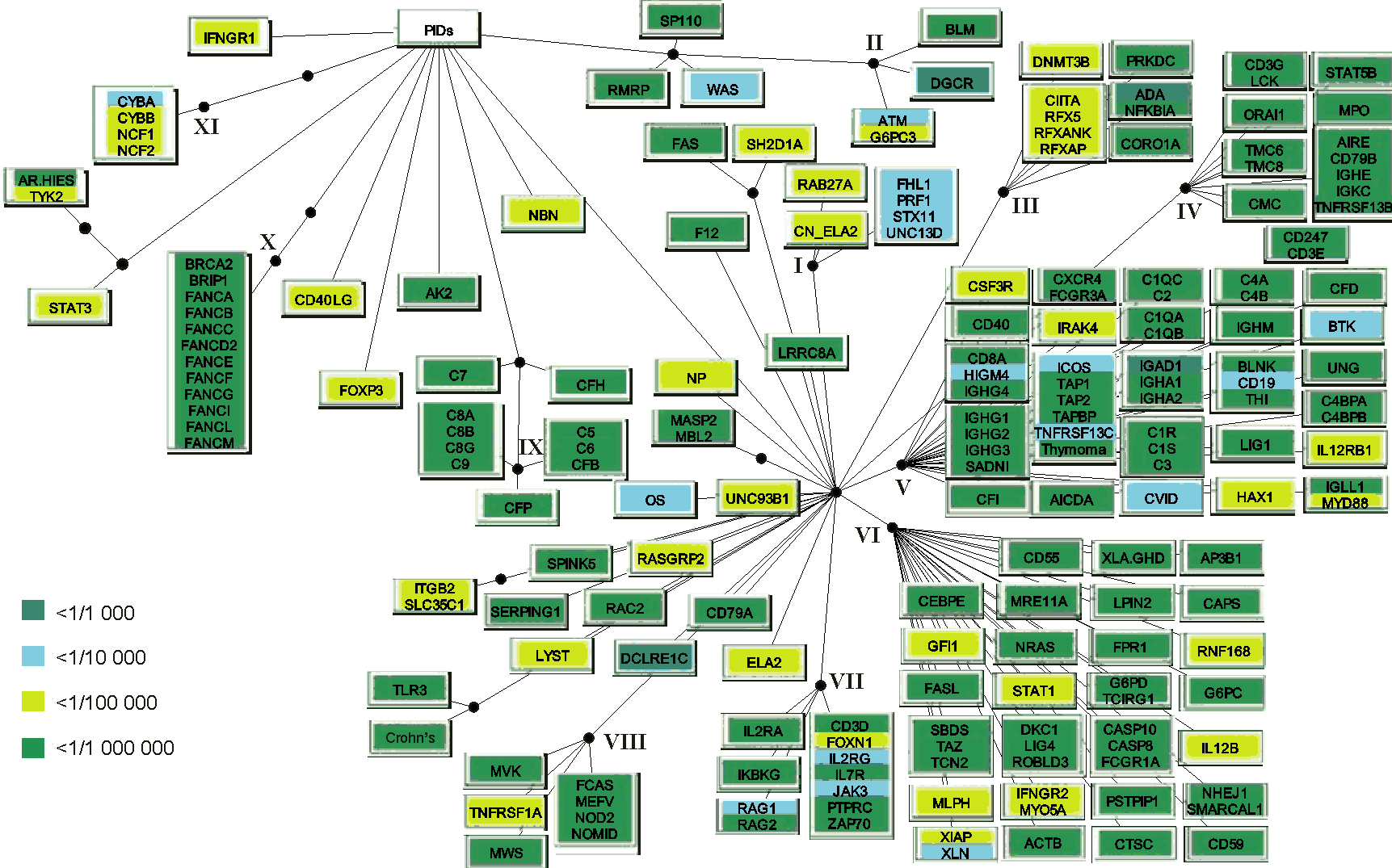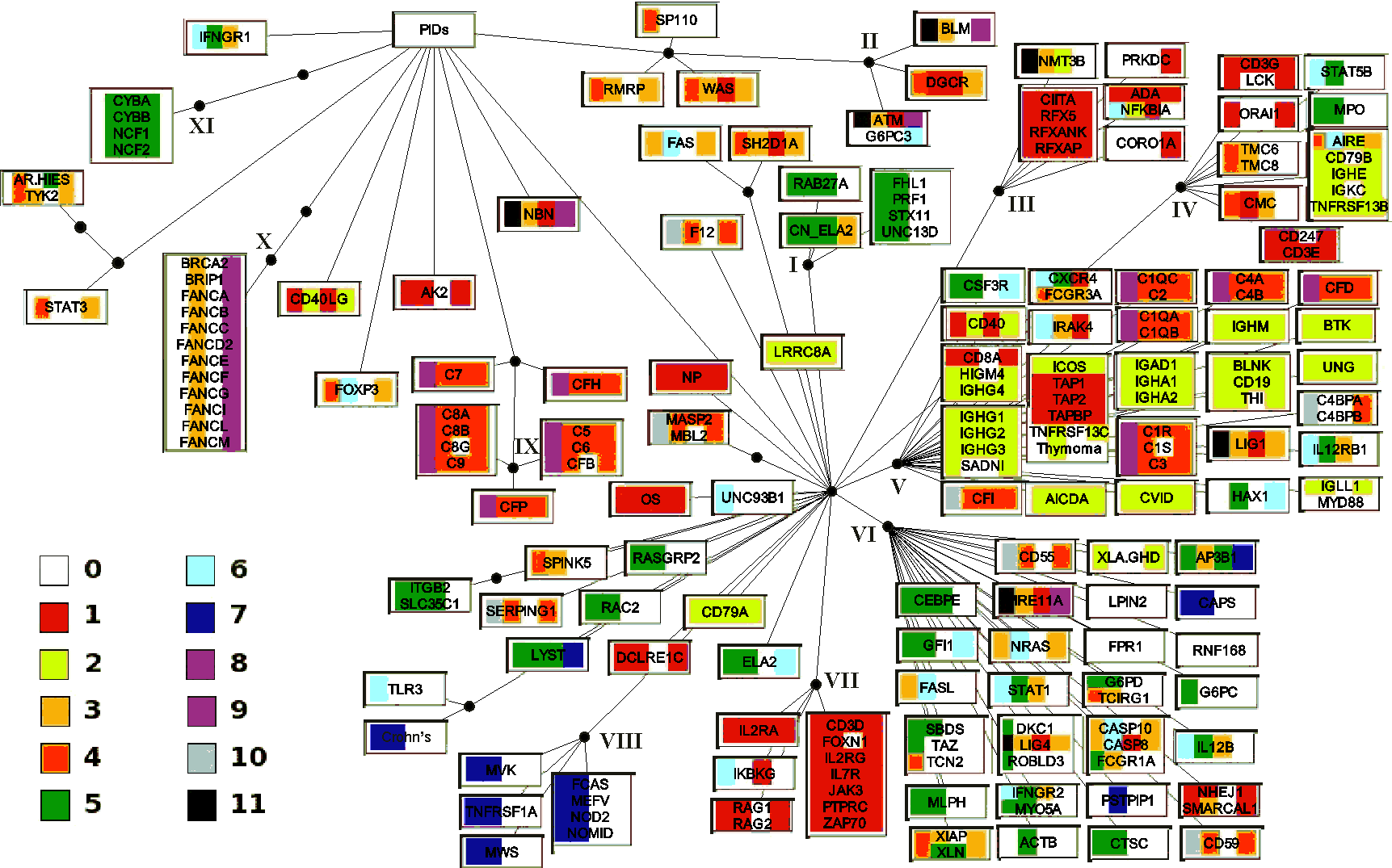 Consensus for the six methods used to group the PIDs. The white rectangles indicate the grouping of diseases by five (those attached to the first black bullet from the PIDs root) and six (the second bullet) methods. Diseases are indicated by the systematic names of affected genes, when known. Otherwise, the following names were used when no genes are identified in relation to the disease: AR-HIES, autosomal recessive hyperimmunoglobulin E recurrent infection syndrome; CMC, chronic mucocutaneous candidiasis; CVID, common variable immunodeficiency; FHL1, familial haemophagocytic lymphohistiocytosis type 1; HIGM4, hyper-IgM syndrome type 4; SADNI, specific antibody with normal Ig level or hyper Ig; THI, transient hypogammaglobulinemia of infancy; Thymoma; XLA/GHD, X-linked hypogammaglobulinemia with growth hormone deficiency. When one gene is involved in more than one disease the following abbreviations were used: CAPS, cryopyrin associated periodic syndromes; Crohn's disease; CN_ELA2, cyclic neutropenia; ELA2, severe congenital neutropenia; FCAS, familial cold autoinflammatory syndrome; MWS, Muckle-Wells syndrome; NOMID, neonatal-onset multisystem inflammatory disease; WAS, Wiskott-Aldrich syndrome; XLN, X-linked neutropenia. OS denotes Omenn syndrome where multiple disease genes were identified.
Roman numbers indicate 12 distinct disease clusters (DCs) of at least four PIDs about which at least five methods agreed.